MA (Hons), DClinPsy, CPsychol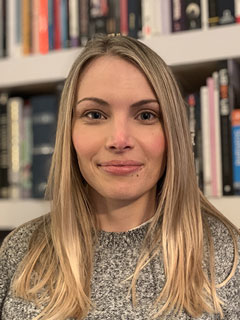 I am a Clinical Psychologist with over 10 years' experience of working in the NHS, predominantly within London paediatric hospital and sexual health settings. At the core of my practice is the belief that the person is not the problem but that the problem is the problem. I am interested in working with the whole person and the contexts in which they were raised and live. I have specialist skills in working with people across the lifespan and offer individual assessment and support for challenges related to physical, mental and sexual health. I embrace diversity and all identities are welcomed.
Areas I cover include:
Challenges with treatment adherence (e.g. taking medication)
Difficulties living with a health condition including symptoms that cannot be explained by doctors
Talking to others about a health condition
Difficulties with mood (e.g. depression, anger, panic, and anxiety)
Trauma including acute traumatic injury and childhood abuse
Feelings of "difference" (visible or invisible)
Low self-esteem
Stress
Difficulties with sex
I believe in supporting people to recognise what is important to them and to live a life in line with their values. Our work together can be focussed or exploratory; I am interested in what works for you. I integrate ideas and practices from:
Motivational interviewing
Narrative therapy
Systemic therapy
Cognitive behavioural therapy (CBT)
Compassion-focussed therapy (CFT)
Acceptance and commitment therapy (ACT)
Mindfulness
Contact
If you would like to find out more about what I offer, you can contact me to arrange a brief telephone consultation, free of charge.
My hope for this consultation is that we can think about whether we might be able to work together in a way that you would find helpful. My email is: [email protected]
Fees
Please contact me to discuss my rates.