Dip in Counselling MBACP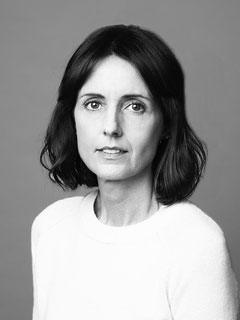 I am a qualified therapist and hold a diploma in integrative counselling. I am a member of the British Association of Counselling Practitioners and I abide by their ethical principles. As an integrative therapist, I am trained in a range of therapeutic methods and tailor my work to reflect your needs informed by different theoretical and practice traditions in the field of therapy including humanistic, psychodynamic and contemporary psychoanalytical. I work with adults on a long-term, open-ended basis, as well as offering time-limited sessions agreed by the client. I strive to provide a safe, inclusive practice that welcomes clients of all genders and nationalities as well as working respectfully with those of all spiritual and/or religious identities.
My approach to counselling is collaborative with an emphasis on the importance of the relationship between client and counsellor, offering you a safe space to explore possible opportunities for change in your mental health and well-being. I strive to be honest, reflective, open, and curious in our work. Therapy is a place to talk through and reflect on complex thoughts and feelings. It is also an opportunity to understand what is happening within you, both mind and body, and in the external world and how the two relate. Although difficult at times, therapy can be a transformative experience that can lead to insight, understanding, growth and change.
Prior to my career as a therapist, I worked as a nurse in the NHS. The desire to help people make changes to their life in order to lead a more fulfilled life led me to wanting to train as a counsellor. My training has spanned more than six years and I bring to my work experience of mental health problems, recovery and the power of healing relationships. I place a great importance on building a relationship with the individual, exploring whatever is most important to you. I believe that the answers to whatever questions you are asking come from within you, at a mind, body and spirit level.
I have experience of working with clients with anxiety and depression || trauma including childhood trauma and abuse || disassociation ||bereavement ||chronic illness || relationship issues || life changes and transitions || eating disorders || suicidal thoughts & feelings || low self-esteem || workplace stress.
Contact
If you are interested in exploring how we might work together, please contact me and I will be happy to answer any questions you may have about therapy.
Email: [email protected] Phone: 07470704035
Sessions and Rates
Most of my work is longer term, however, I also offer time-limited. Sessions last 50 minutes and take place at the same time each week. My fee is £70 for a 50-minute session. I also offer some lost cost sessions.