BABCP, MA, PGDip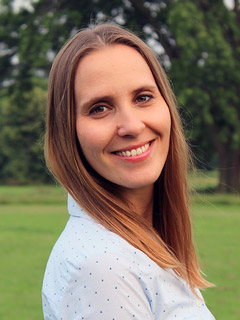 I am a BABCP accredited Cognitive Behavioural Psychotherapist and trauma specialist offering therapy to people from various backgrounds and ages going through often overwhelming anxiety and mood difficulties. I have solid experience in working with anxiety and life changing traumas throughout the life span resulting in Post-Traumatic Stress Disorder (PTSD). In therapy, I work from a collaborative and compassionate stance helping clients to explore and understand difficult emotional experiences. I offer a confidential and safe place to support clients finding a grip on their struggles and develop ways to confront them.
I offer evidence-based Cognitive Behaviour Therapy (CBT) and specialist Trauma-Focused Cognitive Behaviour Therapy. I also utilise Compassionate Focused Therapy (CFT) approach where we look at developing ways of managing overwhelming emotions and explore our inner critique. Moreover, I work with Mindfulness-Based Cognitive Therapy (MBCT) to aid us in shaping the way we manage difficult thoughts and emotions.
Difficulties I work with:
Anxiety and stress related difficulties (Panic, Generalised Anxiety, Social Anxiety, Health Anxiety, Specific Phobias)
Trauma and Post-Traumatic Stress Disorder (PTSD)
Obsessive-Compulsive Disorder (OCD)
Depression and mood difficulties
Low Self-Esteem
I offer therapy in English and Hungarian.
I currently work full-time in a psychotherapy service in the NHS. Over the past 5 years I have been working with a variety of mental health difficulties in different mental health services in the NHS. In my practice, I adhere to the BABCP Standards of Conduct, Performance and Ethics.
Contact
You can contact me on 07960209278 or [email protected] and I will get back to you as soon as possible.
Rates
£70 per session (50 minutes)