BA (Hons), MPhil (Cantab), PGDip, MBACP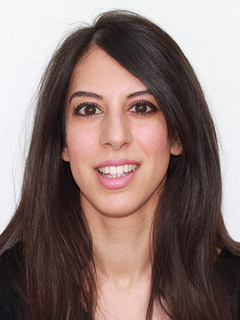 "Taking the first vulnerable steps into our own experience, no matter how small or hidden at the beginning, opens us to a more generous life" — David Whyte
When we sit together, we begin with whatever you would like to share. If you don't know what to say, we can simply begin with that.
Maybe you are seeking clarity around a specific problem. Maybe you are suffering a bereavement, or a separation. Maybe you're hoping for a space in which you can simply cry, or rage, without being judged. It is all welcome.
I help you to find meaning. I think with you about how your past might be affecting your present. I also encourage you to explore what is happening in your body when you are experiencing emotion, as the body is a remarkable access point into feelings.
My hope is that through working with me you will become more aware of what obscures your joy and what gets you closer to your truth. With this in mind, we might examine your fears and shame, untangle beliefs that no longer serve you, and build on your muscle for self-compassion.
What is created through therapy is a relationship. I therefore use the relationship that we build together as a doorway into understanding other relationships in your life.
I am deeply respectful of difference. I endeavour to investigate my biases and I welcome people of any gender identity, sexuality, background, or relationship style.
I have worked with a wide range of emotional and psychological difficulties including anxiety, depression, low self-esteem, sexuality issues, social anxiety, cultural issues and race, trauma, relationship issues, guilt and shame, grief and bereavement, loneliness, and more.
I trained at The Minster Centre and hold an Advanced Diploma in Integrative Psychotherapy & Counselling. I am currently completing an MA, also at The Minster Centre, and I am a Registered Member of the British Association of Counselling & Psychotherapy.
Contact
You are welcome to get in touch by phone or email if you would like to arrange a session, or if you have any questions.
Email: [email protected] / Tel: 07922 234 980
Website
Rates
Please contact me directly to discuss my rates.