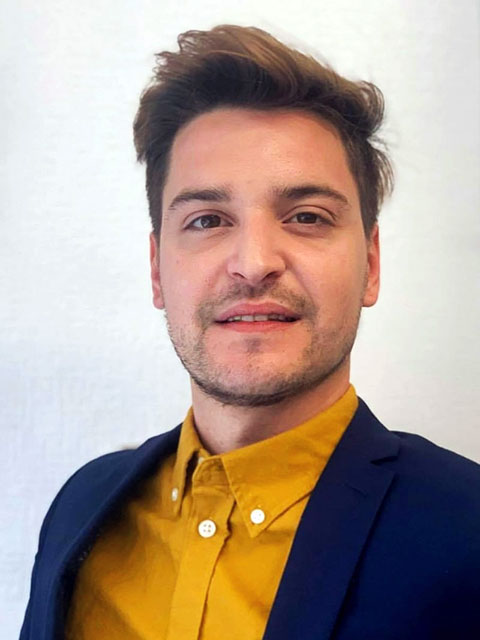 I am Martin, an HCPC Registered Clinical Psychologist with over 8 years of international experience both in private and public health services and in all the in-patient, day service and community settings. Currently, I work within a British NHS Specialist Service as a Highly Specialist Clinical Psychologist and am a member of the Association for Child and Adolescent Mental Health (ACAMH), the International Attachment Network (IAN), the International Society for Psychological and Social Approaches to Psychosis (ISPS), and of the Faculties of 'Children, Young People & Their Families' and 'Psychosis & Complex Health' within the Division of Clinical Psychology at the British Psychological Society (BPS).
My passion for cultural diversity (or similarities!) has led to my travelling to and residing in several countries prior to making the UK my home almost a decade ago. Over the years, my ever-lasting curiosity has led to me learning four languages, doing photography, becoming a teaching assistant, working in retail, writing poetry and even briefly attempting to play the piano. More importantly, I got to learn from and grow jointly with people from all walks of life.
Through my private practice I offer a safe, non-judgemental space intended to not only treat or cure specific difficulties, but to support you as a unique, fellow "wanderer" with your self-discovery processes through warm and collaborative work.
I am trained to work with adolescents, adults, psychotic illnesses, bipolar disorders, personality disorders, complex trauma; and with cultural, ethnic, religious and sexual minorities. This in addition to my highly specialist work with mild to severe anxiety and mood disorders, anger and behavioural difficulties, sexual problems, addictions, bereavement and loss, suicide risk and self-harm.
The interventions I provide are informed by cognitive-behavioural therapy, dialectical-behavioural therapy, person-centred and humanistic approaches, and psychoanalytic models. I am also trained in the supervision of colleagues and in group work and family interventions; and I am keen on attachment-based and narrative models. This knowledge-base allows me to flexibility adapt my style to your personal needs, which may, on top of verbal communication, involve playful and artistic approaches (e.g. photography, painting, drawing, using music, writing poetry).
I offer both short-team and long-term interventions to all adolescents, adults and older adults. The sessions I provide can be held in English, Spanish or italian; either in person or remotely via digital platforms and often last 50 minutes.
Contact
For more information or to arrange a session please contact me on
Mobile: +44 (0) 7859 340 826 – Email: [email protected] – Website: www.martindasilva.com
Rates
From £100 to £130 for a 50-minute session, with the final rate depending on difficulties/complexity.
Reduced fees may be considered for those that self-identify as part of the following communities and groups: BAME, LGBTQI+, new UK Immigrants (6 months or less of moving into the UK), Religious Minorities, Disabled/Impaired.