MSc, PG Dip, PG Cert, BSc, MBABCP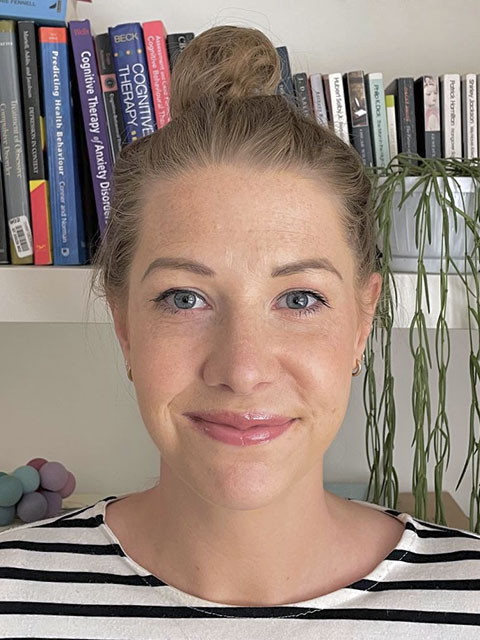 Even before the recent pandemic, the demands we have placed on us have left us vulnerable to anxiety and depression. Things like increased working hours, the rise of social media and the pressure to be "perfect" have understandably had a negative impact on our mood. We may have also experienced traumatic experiences in our past that have impacted how we feel about ourselves today.
We can find ourselves having critical thoughts and people often describe feeling stuck in a vicious cycle. Using CBT we work together to understand what your cycle looks like and how we can break it and create healthier habits and patterns of thinking. Through teamwork we build you a toolbox of skills that you can take away and use to tackle any difficulties in the future. CBT is a brief intervention and session numbers vary between 6 and 20 sessions; the typical amount being around 12 sessions, with follow up booster sessions encouraged.
I am a northerner who recently moved from Manchester to London (City fan, not United, in case you were wondering). I try to be friendly and create a comfortable space for you to feel at ease from the first session. Working in both the NHS and charitable sectors for 10 years as both a therapist and a manager I ensure that I follow evidence-based interventions and the National Institute of Clinical Excellence (NICE) guidelines. I am also fully accredited with the BABCP.
Contact
Please email [email protected] if you have any further questions or to arrange your first session. I will aim to reply to all emails within 48 hours unless I am on a beach.
Rates
Please contact me directly to discuss my rates.