MA (Hons) Psychology, Doctorate in Clinical Psychology, CPsychol, HCPC registered (PYL30041)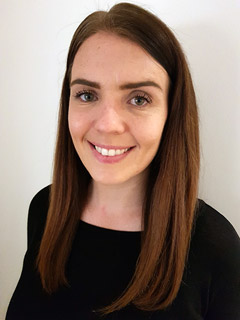 I am a Clinical Psychologist with a decade of experience working in different mental and physical health settings in the NHS. I have a Doctorate in Clinical Psychology which means I have a broad training across a number of different types of evidenced-based therapies. I work integratively, which means I am able to draw on a number of different theories and models in my work. I have specialist experience and skills in sexual health and psychosexual therapy.
Making the decision about whether to start personal therapy, and who to choose as your therapist is can be daunting. There is a lot of choice out there. I offer all prospective clients a brief phone call (free of charge) so that you can ask any initial questions. This will enable us to decide together whether I may be the right therapist for you.
If you choose to seek therapy with me, this is what I can offer:
-Training and expertise in different models of therapy, including Compassion Focused Therapy, mindfulness-based approaches, Acceptance and Commitment Therapy, systemic/narrative therapy and cognitive-behavioural therapy. I am also experienced in sex therapy techniques.
-Trauma-informed work. I have significant experience working with survivors of sexual violence, and can offer specialist evidenced based therapies (e.g. trauma focused CBT, EMDR) for post-traumatic stress disorder. I can also help if you would like to think about reclaiming your sex life and body after sexual violence or traumatic experiences.
-LGBTQIA affirmative. Everyone is welcome here. You will not be judged or shamed for your sexual or gender identity, your sexual practices or preferences.
-A non-judgemental and non-stigmatising approach. I recognise that starting therapy can be a daunting process. My first aim will be for us to co-create a space where you feel comfortable, accepted and safe to talk.
-Transparent and collaborative way of working. In my view, therapy works best when you have an understanding of why we are talking in certain ways, when you feel empowered to ask questions and be curious, and when we work together to find ways forward. I welcome feedback, and will check in with you regularly to review how you are experiencing working together. I recognise that your time and money are valuable.
-Flexibility. Therapy can be focused on specific issues or goals, or more exploratory in nature. It may be that we agree a specific number of sessions to work on a particular issue, or you may prefer to work in a more open-ended way. We would discuss which approach might be best for you.
Common reasons people seek therapy with me are: sexual difficulties (e.g. pain during sex, vaginismus, vulvodynia, low desire, difficulties getting aroused); Issues, worries or concerns connected to sex, sexuality and sexual identity; Impact of sexual violence and trauma; Post-traumatic Stress Disorder; living well with long-term health conditions, including HIV, medically unexplained symptoms, and skin conditions; body dysmorphia and issues connected to body image; stress and burnout; depression and anxiety; low self-esteem or confidence; feeling self-critical.
Contact
Please contact me at [email protected] if you have any further questions, or would like to arrange an initial telephone consultation or first session.
Rates
Please contact me directly to discuss my rates.