BA (Hons), MFA (Distinct.), Breathwork and Family Constellations Practitioner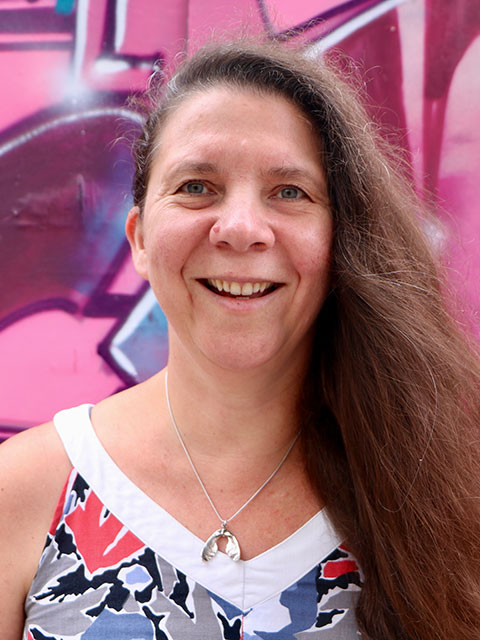 I am a therapist and educator supporting adults with a wide range of enquiries relating to healing and growth. I am a good person to see when you want an approach that offers more than 'just talking'. I help people enquire through their bodies (or perhaps 'being' is a better word) into the questions that they bring.
Depending on how we work together, a session might include time sitting and noticing your breath, body and inner images (Trauma Sensitive Breathwork). We might layout figures or a floor map exploring a system (Family and Systemic Constellations). In TEB: Transforming Touch® and Wheel of Consent® sessions, you can receive touch with a healing or educational intent.
These approaches are suitable for addressing many common therapy or personal growth enquiries. For example: anxiety, stress, depression, sleep issues, confidence and self esteem, childhood trauma, relationship enquiries, addictive patterns, health and wellbeing enquiries. Constellations is additionally good for questions relating to areas of work or creativity where you feel blocked.
We identify if and how we can best work together through an initial free 25 minute telephone conversation: we may use an hour orientation session if longer is needed to establish where to begin. Subsequent sessions focus on one approach at a time enabling clear agreement frameworks. Session lengths vary depending on approach and frequency, arrange a free call to discuss your needs.
I am a member of the Association of Somatic and Integrative Sexologists, my work follows their ethical code and guidelines. I am insured to practice by BGI. I have regular supervision, group case consults and CPD on an ongoing basis. For more details on my background and training please do visit my website.
Contact
Email [email protected] to schedule a free 25 minute enquiry call, or visit https://trueselfsystems.com/therapy-east-london/ for more information and options.
Rates
Sliding Scale of £60 / £70 / £80 per hour, choose according to your ability to pay.