MA (Hons), MBACP (Accred)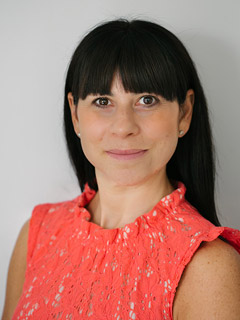 I'm a BACP accredited humanistic psychotherapist working with individuals, couples and groups – both face-to-face and online – and I'm the founder of Hackney Therapy. I believe that psychotherapy enables us to raise our awareness of our behaviours, our patterns and our less effective ways of dealing with life and relationships. When we identify these patterns, we may find new ways of responding and relating to ourselves and to others, which can help us make important changes in our lives.
As a humanistic psychotherapist, I see you as an individual with your own unique story and response to the world. I work with you in a confidential, non-judgemental environment so that you are free to explore any issue you choose, and at a pace that is comfortable for you.
I began my career in Public Relations, working in the City in London where I developed an attention to detail, coaching and communication skills, and a keen interest in how people behave and respond to their life experiences. I understand the challenges of balancing work with other demanding commitments and pressures we might have in our lives, including parenting and family. As a parent myself, I am interested in supporting parents, both in their roles as parents and as individuals in their own right.
Some of the issues I focus on range from self-esteem to addiction, eating disorders, body image, anxiety, burnout, parenting, anger-management, careers and communication skills.
Contact
Please call me on 07967 496172 or email [email protected] if you have any further questions or to arrange your first session. I aim to answer any enquiries within 48 hours.
Rates
Please contact me directly to discuss my rates.