BSc (Hons) Psychology, Dip. Counselling, MBACP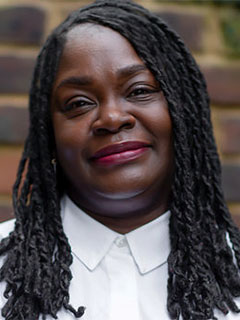 I am a qualified and experienced Counsellor and I work with individuals and groups. I am a registered member of the British Association of Counselling and Psychotherapy (BACP) and I abide by its ethical framework for good practice. My practice is based on humanistic principles, which means that our work will focus on you – your thoughts, your feelings, your behaviours and how you experience the world.
My approach is empathic, non-judgemental and my non-directive style allows us to explore whatever feels important to you, at a pace that feels right for you. This has proven to help clients to develop a sense of safety as well heightened self-awareness, which is a catalyst for change and personal growth to occur. I have a naturally warm presence which enables me to offer you a comfortable, reflective and confidential space in which we can work together to develop a trusting relationship where you can be heard, understood and accepted as you are.
My experience includes working with anxiety, depression and their various manifestations, sexual abuse, relationship issues, domestic abuse, rape, trauma and suicide ideation. I also work with students in higher education which comprises diversity and a wide range of individual experiences. I have personal experience of working with autism and I have experienced the transformational impact that counselling can have when faced with difficult, traumatic and life changing experiences.
Contact
If you would like to have a chat with me and arrange a consultation, please give me a call on 07576 554 212 or email me at [email protected]. We can gently explore your needs, you can ask any questions that you may have and we can get a sense of whether it feels right for us to work together.
If I am unable to answer your call immediately, please feel free to leave a message on my answering service and I will respond within 24 hours.
Rates
Please contact me directly to discuss my rates.