MSc, PG Dip. MBACP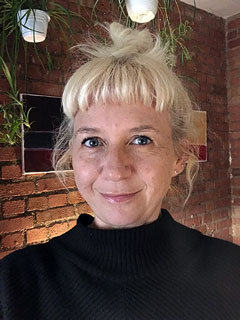 We usually think about having therapy when life is feeling difficult, when we're a bit stuck or something has happened and we need some help to understand it and make sense of how we feel. Or it could be that we've been living with mental health issues for some time and need support to move forwards again.
People come to therapy for lots of different reasons, for some it may be anxiety or stress, depression, loss and grief, relationship and family issues, difficulties at work. For others it may be because of a trauma, a life changing illness, or habits we they can't change. Some people might start therapy because they want to make specific changes and think about the future, for others it might be about making sense of the past.
How I work
I am an Integrative Counsellor & Psychotherapist which means that the way I work with people is influenced by a number of different types of therapy and theory. I chose to work in this way as I believe that we are all unique individuals with different ways of seeing the world, and different ways of thinking and processing our feelings.
I am mainly influenced by Humanistic, Psychodynamic, Cognitive Behavioural and Neuropsychological perspectives of human development and emotion. I am also interested in Mindfulness/Mentalising and how they can help people gain a greater sense of control over their emotions.
I will offer you a safe space to fully explore your thoughts and feelings. A fundamental part of the way I work is to fully accept people as they are, without judgement, showing warmth, kindness and empathy. It is really important to me to work collaboratively, working together to better understand your experiences and hopes and creating new perspectives.
My background
Before qualifying as a Counsellor & Psychotherapist I worked for many years both within the NHS and the Charity Sector with people facing difficult issues and events that impacted on their mental health and wellbeing.
Like most of us I have faced challenges in life and have had my own therapy to work through my thoughts and feelings. This personal experience means I understand what it's like to seek therapy and sit with a new therapist. Please call or email me to arrange an initial chat to talk about the things you'd like to bring to therapy and we can then both decide if we're a good fit.
Rates
£70 per session
Contact Info
07717 844 806 [email protected] www.therapywithalice.co.uk